Forum Center, 2680 NE Hwy. 20, Ste. 310
Bend, OR 97701
Next to Barnes & Noble

(541) 617-8840
Open Today Until 6:00 pm
| | |
| --- | --- |
| Monday | 10:00 am - 6:00 pm |
| Tuesday | 10:00 am - 6:00 pm |
| Wednesday | 10:00 am - 6:00 pm |
| Thursday | 10:00 am - 6:00 pm |
| Friday | 10:00 am - 6:00 pm |
| Saturday | 10:00 am - 6:00 pm |
| Sunday | 11:00 am - 5:00 pm |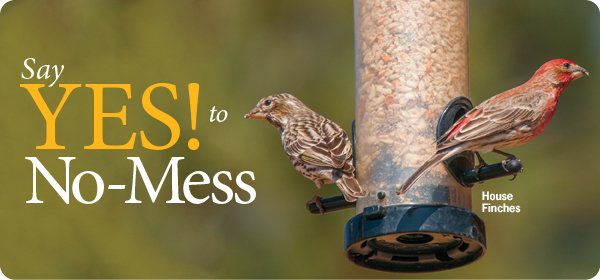 No Shells, No Waste, No Growth Bird Seed
ON SALE through July 22*
All sizes of our shell-free No Mess Blend, No Mess Plus, No Mess Dove & Quail, and Sunflower Chips are ON SALE through July 22. Our unique No Mess blends are 100% food that Central Oregon birds love, with no messy shell waste and no weed growth beneath the feeder.
Stop paying for messy shells and seeds that grow - say Yes to No Mess!
Daily Savings Club: Not only do club members save 15% off regular bird food prices, they also save an extra 5% off sale prices. Not a member? Click here to learn about our club. Then stop in, join the club, and save even more!
*Valid at the Bend WBU while supplies last through 7/22/18.
---