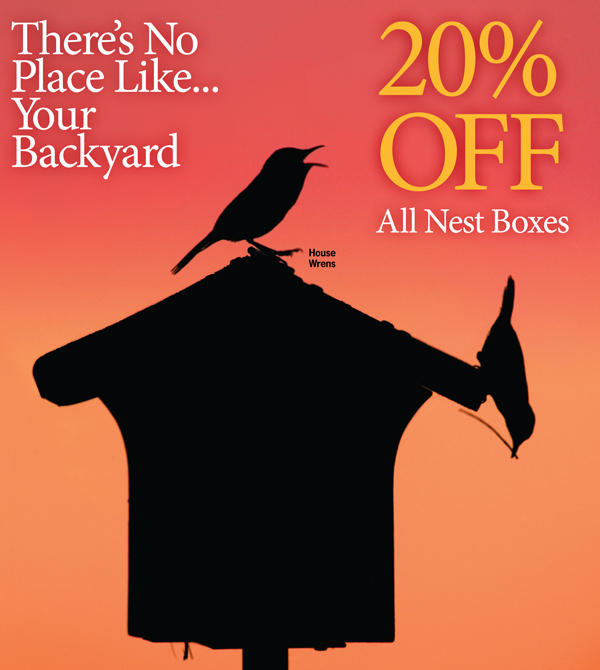 Save on the Ideal New Home for Your Birds
Providing a safe place for the birds to raise their young is a key to creating a bird-friendly habitat. Now is an ideal time to put out bird houses to provide for some of Central Oregon's favorite cavity nesting species, including chickadees, nuthatches, bluebirds, and swallows. We carry a variety of nest boxes, each specially designed with the dimensions and features to appeal to the birds.
20% OFF All Nest Boxes*
*Valid on in-store purchases at the Bend WBU while supplies last through 3/31/15. Discount is on birdhouses only, not bird feeders. Not valid with other discounts or on previous purchaes.